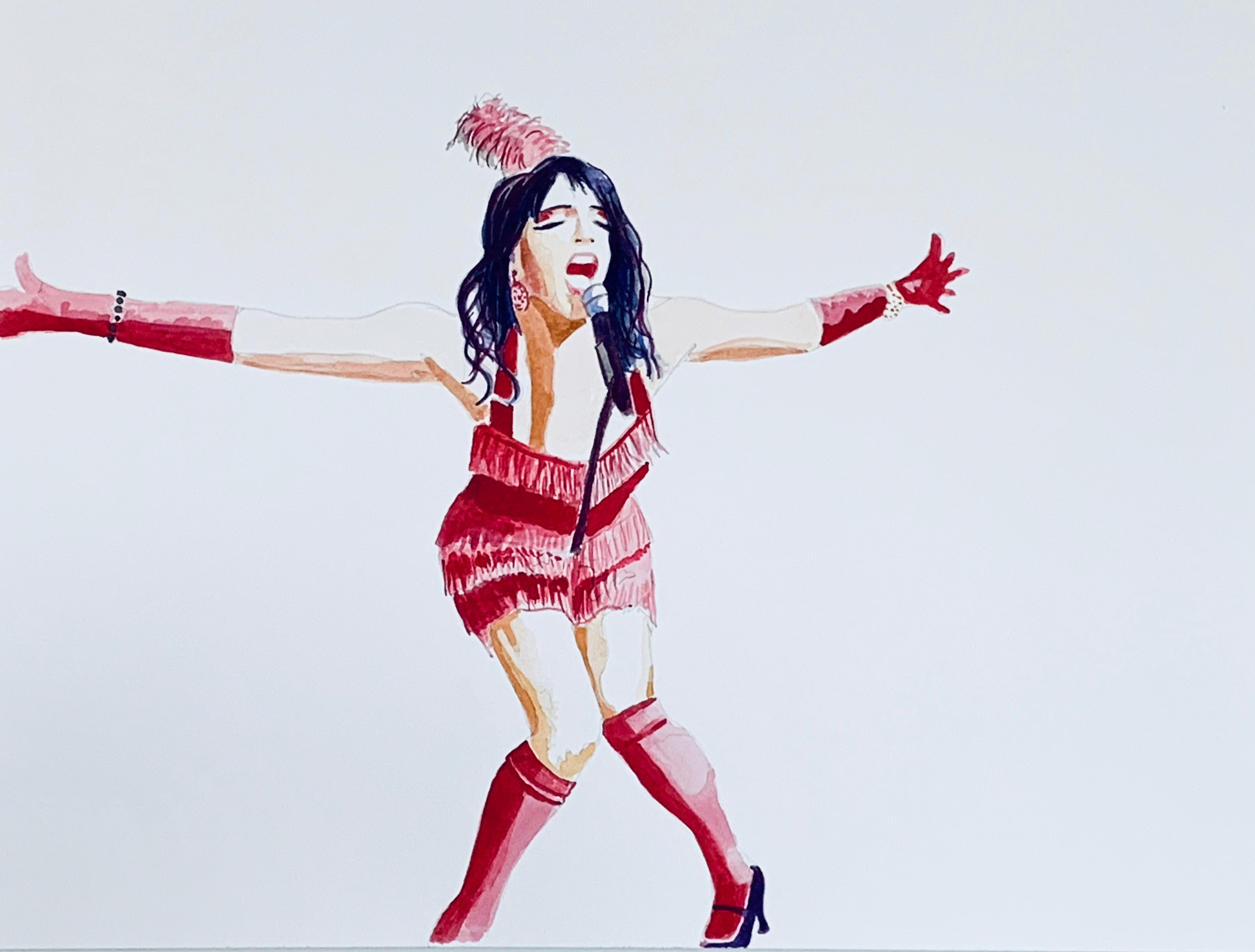 September 13 - October 25, 2019
The Cosmopolitan Club
1616 Latimer Street
Philadelphia, PA
For Gallery Hours, call 215-735-1057
September 13, 5 - 7 pm, Opening Reception
October 18, 7:30 pm
Martha Graham Cracker Benefit for The Women's Medical Fund.
Purchase tickets here.
Opening Reception: September 13, 2019, 5 - 7 pm

This exhibition includes a series of watercolor paintings by Jenny Laden, on the subject of performance, both public and private. The two subjects in this show include local drag performer Martha Graham Cracker, a Philadelphia based drag queen who performs locally and nationally, and the artist's daughter, who strikes similar poses and communicates parallel pathos and hilarity, but (like many children do in their bedrooms) performs for an audience of one. Laden acts as adoring observer to both - moved by the absurdity and humanity of the show before her, pinpointing moments and precise details of the performers' movements, looks and expressions. She sees these paintings as a way to translate a live moment into a still frame, freezing a moment of deep stirring in time.

Born in Philadelphia, in 1970, Laden began painting at the age of 9. After mastering paintings of oranges and boots, she moved onto the human figure. In 1988, she moved to New York City to attend Barnard College where she studied art and art history. In 1996, she entered New York University to receive her Master's Degree in Fine Art. She has exhibited in New York, Chicago, Washington, DC, McClean, Richmond, Miami, Philadelphia, San Francisco and Berlin.

Laden currently lives and works in Philadelphia.